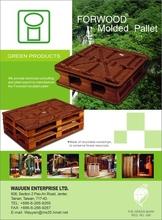 Made from 100% recycled wood chips, are eco-freindly products, have been granted as free fumigation while export under the rules of ISPM #15.
さらに詳しく見る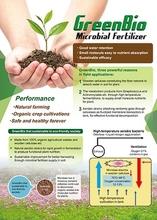 GreenBio, three powerful reasons in field applications:1.Wooden cellulose constituting the fiber network to absorb water in soil for plant.2.The metabolism products from Streptococcus and Actinomycetes etc. through high temperature fermentations, to supply small molecule nutrients for plant.3.Aerobic strains attaching randomly goes through celluloses as fluidized membrane bioreactors in tank, for effective functional decomposition.
さらに詳しく見る
Functions of Bamboo Carbon CleanBio1. Bamboo celluloses caused rich porous cavities after burning, also surface area could be 300m2/g average, all carbon caves contains strong van de walls forces to absorb body toxin from colon.2. Burning over 1000※C could be release far infrared at 4-14um wave length, for body thermotherapy.3. Mass tracing mineral ions such as potassium, sodium, calcium, magnesium etc. could be concentrated in carbon as important co-enzymes to body metabolism process.
さらに詳しく見る